Did you know that a load laundry full of synthetic clothes creates between 100,000 and 700,000 microfibers?
And did you know that more than 60% of the clothes we own are synthetic?
And, you guessed it, most swimwear is made of virgin synthetic fibers. Until the 1940s, swimwear was commonly made of wool, which, as you can imagine, isn't that practical. Just try to imagine the feeling of heavy, wet wool on your body all day long. Ew.
And I know you want to look your best without giving up your values for your summer dips and your (fully SPF'ed) sunbathing sessions, so you need to know what to look for in your next 'kini. This is my advice:
look for swimwear that you'll want to wear for years and years – as you'll see with many of the brands on this list, this doesn't mean you have to go for minimalistic looks!
pay attention to the materials and learn how to take care of your swimwear to make it last. Most swimwear is still made of synthetic fabrics, so the best option is to go for recycled fibers. You already know what I think about clothes made of recycled plastic, so make sure you wash them in a laundry bag to avoid releasing microfibers.
📌 PIN ME FOR LATER

$ under 100 | $$ 100-200 | $$$ 200-300
---
Price: $
Materials: upcycled deadstock fabric
Sizes: S-L
Perfect for timeless and non-boring basics made in a selection of the most beautiful colors
Made by local seamstresses and independent ateliers in Bulgaria
Ethical and fully transparent production
---
Price: $$
Materials: ECONYL® from regenerated ocean plastic
Sizes: 6-24
Carbon neutral shipping to the UK and Europe
Made following zero waste practices
Only collaborates with suppliers with strong ethical standards
---
Price: $$
Materials: recycled plastic bottles
Sizes: XS-5XL
Each swimsuit contains at least 6 bottles of water rescued from the ocean
Small-batch production
Londre has a recycling and a repair program so that you can make the most of your swimsuit and dispose of it responsibly (after maany years of use)
---
Price: $$
Materials: EcoLux™ (recycled nylon and lycra)
Sizes: XS-XL
Sustainably and locally made in California
Partnerships with fair trade artisans
1% for the Planet
---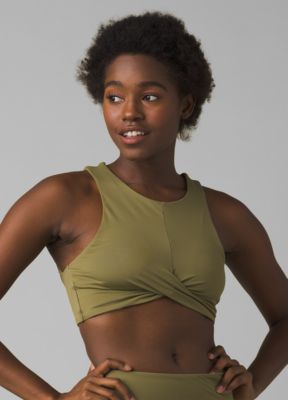 Price: $$
Materials: ECONYL®, LYCRA® XTRA LIFE
Sizes: XS-XL
Fair Trade Certified™ Factories
Sustainable since it was founded in 1992
Supports circular fashion
---
Price: $
Materials: Econyl® regenerated nylon, recycled polyester
Sizes: XS-XL
Locally manufactured in Spain
All their swimwear is reversible and stinking cute
They make sustainable swimwear affordable and fun
---
Price: $$
Materials: ECONYL®, Repreve®
Sizes: XS-XL

Family-run business
Ethical certified factories
They only use recycled materials
---
Price: $$
Materials: ECONYL® and LYCRA® Xtra Life
Sizes: XS-2XL
Perfect for elevated basics that look great on every body (#ConfidenceRules)
Their Econyl® is made of rescued fishing nets, fabric scraps, carpets and industrial plastic waste
---
Price: $$$
Materials: ECONYL®
Sizes: XS-L
One tree planted with every online order + monthly donations to different charities
Conscious luxury with transparency as a priority
They have a recycling scheme that allows you to give your old Evarae back and receive a discount for your next purchase
---
Price: $$$
Materials: Econyl®
Sizes: XS-XL

Locally produced in Los Angeles
Focus on creating elevated trend-proof staples
Swimwear exclusively made of recycled plastic
---
Price: $
Materials: recycled nylon and PET
Sizes: XS-XL
Working to become 100% plastic-free
Chlorine resistant and with UV protection
"Modern swimwear with a splash of nostalgia" – meaning these beauties will always be in
---
Price: $$
Materials: Repreve®, Econyl®
Sizes: S-XL
1% of profits of the coral collection go to Coral Guardian, an NGO dedicated to regenerate reefs all around the world
All their swimwear and resort collections are made of sustainable materials
Produced in two small boutique factories in Bali, which gives them flexibility in terms of order sizes so that no stock is wasted
---
Price: $$$
Materials: Econyl® and recycled PET
Sizes: XS-XL
One of the first brands to use Econyl®
Fabric woven from ocean plastic in Lombardy
Handmade in Italy
---
Price: $$
Materials: hemp
Sizes: XS-XL
Anti-microbial, UV resistant, and durable hemp fiber
Designed, sewn, and dyed locally in LA
They only use low-impact dyes
---
Price: $$$
Materials: Lycra® Xtra Life, Econyl®, EVO®
Sizes: 6-16
Partnerships with wildlife and environmental organizations
Locally made in Australia by a small family-owned business
Environmentally friendly and water-based dyes
---
Price: $
Materials: recycled ocean plastic
Sizes: XS-L
Limited selection of colors that will never go out of style – the essence of slow fashion
Small-batch production to avoid waste
Scraps are used to make other products (hair ties, earrings,…) that are donated to women in need
---
Price: $$
Materials: Econyl® and recycled polyester
Sizes: S-XL
Progress over perfection: Isla in bloom is constantly revising its production practices and materials to find the greenest options
Eco-friendly water-based dyes
Ethical production
Price: $$
Materials: Econyl®
Sizes: XS-XL
Ethically produced
Handmade in Dominican Republic by women
Small-batch production
---
Price: $$
Materials: Econyl®
Sizes: XS-XXL
The embellishments are biodegradable
Unused stock is reused for future collections
---
📌 PIN ME FOR LATER
Hi, lovely! This post contains affiliate links. If you buy something using them, I'll receive a commission – totally cost-free for you. Remember that I only recommend things that I love and I know you'll love too!